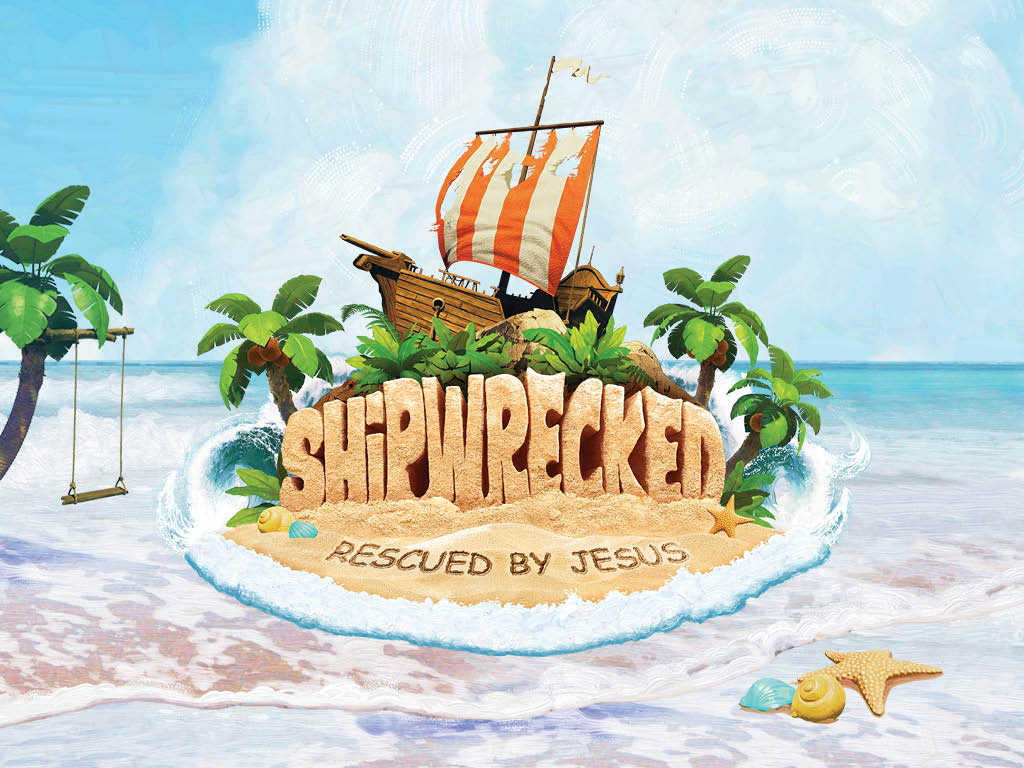 Jul 16

Monday
9:00am–12:00pm

Jul 17

Tuesday
9:00am–12:00pm

Jul 18

Wednesday
9:00am–12:00pm

Jul 19

Thursday
9:00am–12:00pm

Jul 20

Friday
9:00am–12:00pm
VBS 2018: July 16 - 20
Jul 16

Monday
9:00am–12:00pm

Jul 17

Tuesday
9:00am–12:00pm

Jul 18

Wednesday
9:00am–12:00pm

Jul 19

Thursday
9:00am–12:00pm

Jul 20

Friday
9:00am–12:00pm
VBS 2018: July 16-20
SHIPWRECKED: Rescued by Jesus
Send your kids on an impacting island adventure! At SHIPWRECKED, kids discover how Jesus rescues us through life's storms.
SHIPWRECKED is filled with incredible Bible-learning experiences kids will see, hear, touch, and even taste! Team-building games, cool Bible songs, and tasty treats are just a few of the standout activities that help faith flow into real life. (Since everything is hands-on, kids might get a little messy. Be sure to send them in play clothes and safe shoes.) Plus, we'll help kids discover how to see evidence of God in everyday life.
We are offering two weeks of VBS because we have so many kids who are eager to attend, and to accommodate your busy summer schedules. Each week is a replica of the other, and families are invited to select the week that works best for their summer plans! Kids are welcome to attend one week of camp, unless a parent volunteers both weeks.
This is for the second week: July 16-20.
Important Notes
For ages 4-11. Child needs to be 4 by July 31st.
A child can only attend one week of Kids Camp: Shipwrecked unless parent is volunteering for both weeks.
Preferred Group Mates: We will do our best to honor all requests but cannot guarantee placement.
Refunds available up to 2 weeks before camp starts but will result in a $10.00 fee per child. No refunds after July 2, 2018.
If you volunteer, your child is guaranteed a spot.
Attendee Types
$50

–

Child (Ages 4-11)

9 remaining

$0

–

Volunteer